Digital Advertising for Retail Displays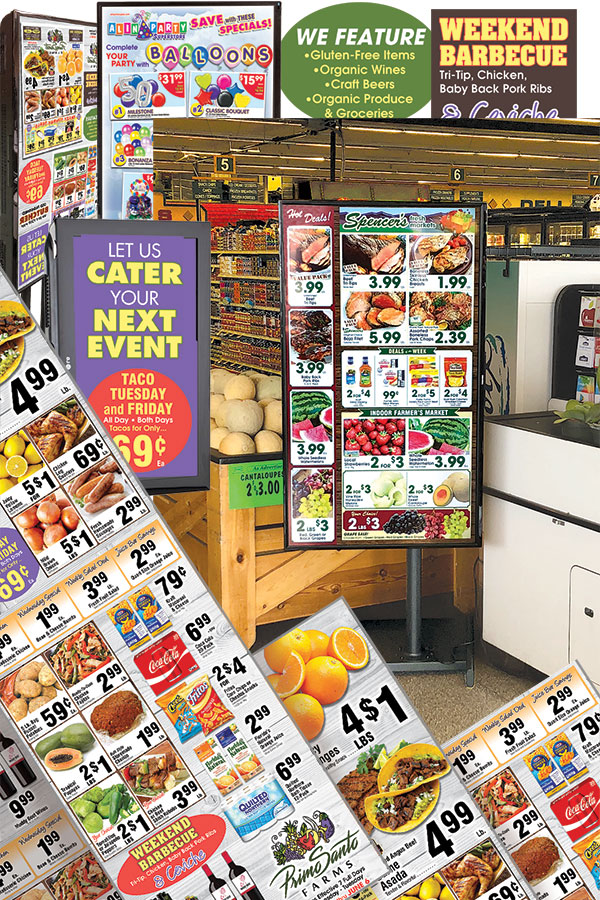 What Is Digital Advertising for Retail?
In-store Digital uses large video screens strategically placed in your store to display selling messages. Example on-screen messaging could be current print ads, manager's specials, in-store sales, product information and special announcements, all rotating on the screen at regular intervals.
This is all handled remotely at N. Capel & Associates and sent to your store for immediate on-screen display without any requirement for store personnel involvement.
Digital Advertising Provides Immediate Benefits
No matter what the age demographic, digital video is now an ever-increasing part of our lives. People readily accept digital advertising as yet another modern convenience. By adding screens in your store you extend the reach of your marketing efforts to an even larger buying audience. In addition, the ability to quickly update your screens makes it great for hot sales, short-term deals and clearances of small quantities that wouldn't be practical for inclusion in your regular print ads.
How It All Works
Most stores do not employ a digital genius or computer guru to design and keep digital signage ads up to date, and as a business owner, you are busy keeping your business profitable. So let us use our expertise to do the work for you. We will update your signage with your print ad, specials of the week or any custom advertising you request...all via the cloud, using your instore WIFI. You don't lift a finger.
Now Offering Complete Turn-Key Packages
After our first contact, we gather the necessary information and make an appropriate initial proposal to you. Then we do a site assessment to enable us to make a final plan to match your budget. We provide you with state-of-the-art video screens and all necessary hardware. We come to your store and install the equipment and bring it online. After everything is up and operating properly, you approve and you're good to go.
Regular and One-Time Customers AreOur Specialty
Many of our clients whose businesses are good candidates for digital video installations also do their regular print advertising with us, giving them a great headstart on their marketing content. We can also provide a great program for a new installation needing just a somewhat static message like menus, pricelists or POP (point-of-purchase) messaging. Be creative, we're here to serve your needs.
In-store Digital is the future now
Rotating Live messaging captures attention
Digital Advertising using large video screens
Complete turn-key solutions, simple and easy
A plan to suit your budget
Call us today and see how Digital Signage can boost your sales and provide greater satisfaction for your customers
Retail Advertising for Grocery & Hard Lines

Grocery Advertising is our Specialty
Grocery advertising is one of the most common uses of dedicated print advertising today. N. Capel & Associates produces over 100-plus pages of grocery advertising every week. Clients include chains, buying co-ops, independent stores and wholesale suppliers.
Producing weekly grocery ads requires managing multiple store versioning, rapid production of product art, an extensive knowledge of grocery products in general, the ability to manage rapid turnover cycles and good working relationships with individual clients. We meet your deadlines!
N. Capel & Associates also owns, updates and maintains one of the most extensive grocery product libraries in the country for our clients' exclusive benefit.
Hardlines Print Advertising for Direct Sales
Catalogs and Sell Sheets provide support for a company's selling efforts to the public and as reference material for the B2B order-taking process.
N. Capel & Associates produces merchandise catalog advertising on various cycles, from monthly to annually. Clients include retail, business-to-business suppliers, wholesalers and manufacturers.
New and Old Marketing Campaigns
If your business has now reached the point where you can benefit from printed advertising, we can help you get into production. If you need continuing production of an established marketing plan we can supply what you need with your original look or an all-new look.
New and Established Businesses Welcome!
Hands-Down Experts in Grocery Advertising
Largest Meat, Grocery and Products Library on the West Coast for your use at No Charge
All forms of Printed Merchandise Marketing
Mailing and Distribution Consulting
4-color tabloids, standards, catalogs and newspaper ads for rotary heatset, cold web and sheetfed printing.

We work with many major rotary print houses in Southern California and are proud of our reputation for quality and on-time delivery!
Graphics Production and Design Services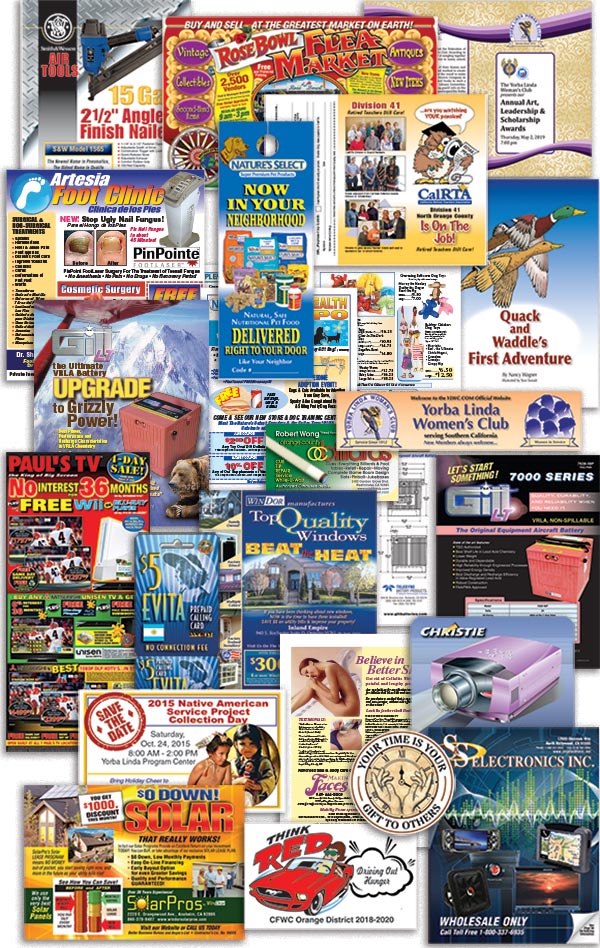 It's All About the Little Things, Too!
Not only do we produce the needed graphics for your main marketing efforts, we can also handle all your details. Needs like in-store signage, bulletins, flyers, labels and anything else you might think of to support your marketing efforts.
Need Brochures, Product Sheets or Spot Ads?
N. Capel & Associates will produce your printed advertising needs on-time and on-budget! Not only can we get the printing done for you, we can supply digital electronic versions for publications or web needs.
We're the One-Stop Shop
Often clients rely on us to not only generate needed art and illustrations, but the necessary product copy too. N. Capel & Associates is able to work up copy for almost any product line. As a money-saver, our in-house digital photography capability is a real plus for inexpensive product shot production. Our Adobe software skills brings real meaning to the phrase "just Photoshop it" ...we really can! Our art staff also can produce any diagrams, charts, etc. that may be needed.
Collateral Support for Your Business
Logo and theme designs, business cards, stationary, signage roughs... anything you might need to get your business going... at reasonable prices you'll find are much less than most traditional agencies.
One-time or Recurring Customers,
all are welcome at N. Capel & Associates
Catalogs, Brochures and Product Sell Sheets
Image Concept Design Services
Full Collateral Support
Small Spot art projects ...OK!
Complete support for all your graphics needs from initial design and concept to final production and delivery
All About N. Capel and Associates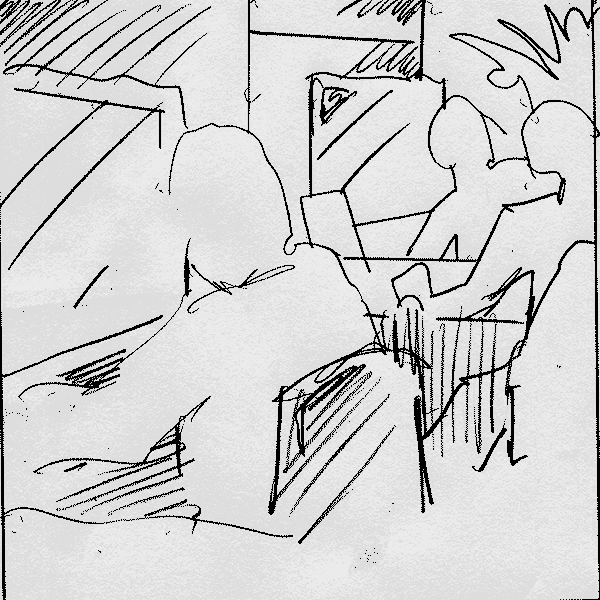 Want Low-price, best-quality and fast service?
Typically in a service-oriented shop you get only a "choice" of any two... but at N. Capel & Associates you can get all three! Our long history of service to the fast-paced deadline-driven retail advertising market has honed our skills to really deliver for our clients on-time, on-budget and best-quality.
A Long History of Service in Graphics
N. Capel & Associates began business in 1991 as the industry changed from traditional to computerized production and we have stayed on the cutting edge of the industry ever since. Combining a production approach with creative design, we supply advertising composition at a reasonable rate and a fast turn around, never skimping on service or quality! Our customers enjoy working with our staff and trust us to meet their needs and deadlines.
As our industry has evolved, we have continued to hone our skills in computer graphics, web design, digital photography and now we can offer our latest service: cloud-based DIGITAL SIGNAGE for stores and businesses. In an ever- changing industry we strive to stay abreast of any new tools promising maximum benefit to our customers.
Experienced in Print and Digital
Apple Mac Equipment
Adobe Suite Professionals
Convenient Orange County Offices
We deliver service and quality at low prices thanks to our very long experience in graphic production
Contact N. Capel and Associates
mailing and shipping address:
N. Capel & Associates
1890 E. Miraloma Ave.,
Suite B
Placentia, CA 92870

general office contact info:
phone: 714-528-0210
fax: 714-528-0270

FTP available for your convenience. Call us for your password.